Board of Directors
BalletNova Center for Dance is a non-profit 501(c)3 organization governed by a Board of Directors. We appreciate the dedication, commitment, time and energy these exceptional individuals give to BalletNova.
To contact a member of the board, please send an email to [email protected], and include their name in the message heading.
FY23 Board of Directors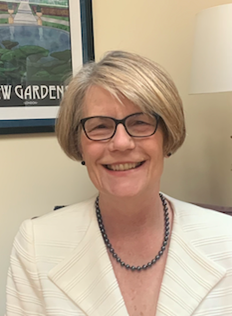 Cathy Campbell
President
Cathy Campbell is a retired executive with four decades of experience in international science and technology programs, policies and management. In 2016, Cathy retired as President and CEO of CRDF Global, an Arlington-headquartered nonprofit organization that she led for ten years. Prior to joining CRDF Global, Cathy managed international science and technology cooperation at several US federal government agencies and conducted research at the Library of Congress and the Rand Corporation. She was a Visiting Scholar at the AAAS Center for Science Diplomacy in 2017-2018. Cathy has a Master's degree from George Washington University in Russian and East European Studies and a B.S. in Russian from Georgetown University. She is a member of the Board of Governors of the US-Israel Binational Science Foundation; the External Advisory Board, Pennsylvania State University's School of International Affairs; and the Advisory Council, Incorporated Research Institutions for Seismology (IRIS). Cathy is an AAAS Fellow, a Virginia Master Gardener, and a regular Flex-Stretch class student at BalletNova.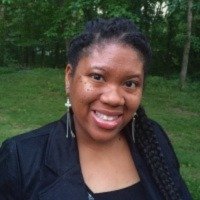 Surayyah F. Colbert, Esq.
Vice President
Ms. Colbert is an attorney with over 10 years of experience in revenue cycle management.  She is employed with Convergent Revenue Cycle Management, Inc., where she appeals wrongfully denied or underpaid claims with insurance companies, the Dept of Labor, the Dept of Veterans Affairs, and other entities. Ms. Colbert is also a part-time Dance Instructor with Fairfax County Park Authority and has taught a variety of styles of dance to community members of all ages.  Ms. Colbert graduated from Randolph-Macon Woman's College with a BA in Psychology, and a BA in Dance. She then went on to earn her JD from University of the District of Columbia David A. Clarke School of Law, followed by an LLM in Law and Economics from the George Mason University School of Law.
Ms. Colbert has studied multiple disciplines of dance including ballet, modern, jazz, tap, hip hop, and flamenco.  She currently studies and performs hula with Halau Ho'omau I Ka Ola O Hawai'I under the direction of Kumu Manu Ikaika.  Ms. Colbert volunteers with the Girl Scouts Council of the Nation's Capital (GSCNC) as a SHARE (annual giving campaign) leader at the service unit and association levels.  She represented the GSCNC as a delegate at the Girl Scouts National Convention in 2017. Ms. Colbert serves in the Care and Counseling Ministry at her church as a lay counselor, as well as with the youth in her church as a Student Ministry high school small group leader.  She also participates in Dance Ministry. Ms. Colbert volunteers with her college's alumnae association, the Junior League of Washington, and has volunteered for Wills on Wheels through the Fairfax Bar Pro Bono Program. Ms. Colbert took dance at Arlington Center for Dance for a year as a child, and later as an adult, and is excited to come back to the organization as a member of the BalletNova Board of Directors.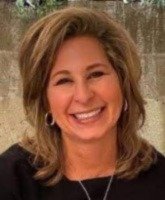 Kimberly Notarianni
Treasurer
Kimberly Notarianni brings a wealth of experience in arts management and fundraising, and has extensive experience with non-profit organizations.  She is currently the Head of Philanthropy at Navy League of the United States in Arlington, Virginia.
Kimberly has a history of strong leadership roles in helping acheive organizations' goals for future growth through fundraising opportunities and event success.  She is strategic and skilled with donor-oriented fundraising, stewardship and donor relations, with years of progressively responsible experience in non-profit, educational, and volunteer organizations.
Kimberly's professional career in the arts began as a conservatory student at Ballet Theatre of Scranton, under the direction of Constance Reynolds.  She holds a BA in Fine Arts/Dance from Cedar Crest College and a MFA in Dance from The George Washington University.  She was a soloist and principal dancer with American Dance Repertory Theatre.  Currently, she is on the production team at Gonzaga College High School in Washington, DC, where she costumes the Gonzaga Dramatic Association's plays and musicals.
Kimberly and her husband Michael live in Virginia and have two children: Maddie Rose (at Boston College) and Spencer (in Houston, TX).
Linda Winston
Secretary
Linda Winston has a background in education (M.Ed. in secondary social studies education and M.A. in TESL) and most of her previous work experience has been as a teacher.  Since moving to the DC area in 2001 she has managed the challenges of raising two kids in Arlington, including lots of carpooling to BalletNova. Linda has a long history with BalletNova.  Her daughter Lea started ballet at the studio at age four and participated in the Pre-Professional Program (including eleven Nutcracker productions and multiple Spring Shows) until she graduated from high school.  Linda started taking adult ballet classes two years ago and has really enjoyed experiencing ballet from a different perspective and learning something completely new as an "older" student.  In addition to the BalletNova Board, Linda serves on the Board of Directors for Amigos de las Americas, a non-profit organization that sends youth to Latin America for a culturally immersive summer service project experience.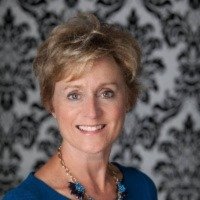 Jennifer Atkin
Member At-Large
Ms. Atkin has worked in the defense industry for more than 30 years, most recently as Director of Operations at GA-EMS Tiger, a position she assumed after the acquisition of Tiger Innovations by General Atomics. At Tiger Innovations, she was the Vice President for Operations. Previously she was a Research Analyst at the Center for Naval Analyses and she has held positions both at the Defense Department and on Capitol Hill.  Ms. Atkin has long ties to Ballet Nova having had a daughter "graduate" from BalletNova after 11 years. However, her ties to the dance world started with her watching her brother who danced professionally for many years.

Ms. Atkin has volunteered in the community in various capacities including with both Arlington Public Schools and Fairfax County Public Schools and as a regular driver for Meals on Wheels.  She holds a Bachelor's degree from Arizona State University and a Masters in Public Policy from Georgetown. In her spare time, she enjoys travel, watching documentaries, and searching for the perfect cup of hot chocolate.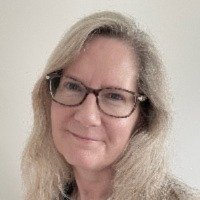 Rebecca Grutz
Member At-Large
Rebecca Grutz is a recently retired Foreign Service Officer with extensive experience in the post-Soviet sphere. During her diplomatic career, she focused on economic and trade issues and promoted democratic and economic reform, built strategic partnerships, and served in leadership positions in Moscow, Vilnius, and Washington, DC. Prior to joining the Foreign Service, Rebecca worked in Moscow first as a consultant on capital markets and corporate finance for the International Finance Corporation, then as a corporate lawyer for the British law firm Clifford Chance. Rebecca received her B.A. in English Literature from Columbia College and her J.D. from the Columbia University School of Law. She also earned an M.A. from SAIS, Johns Hopkins University, with a specialty in international economics and Russian and East European Area Studies. She speaks Russian and French.
Rebecca started ballet when she was very young and went on train to be a professional dancer at the Legat School of Russian Ballet in East Sussex, England. She ultimately did not pursue a career in ballet, but regularly (and enthusiastically!) takes class at BalletNova.
Sandra Jenkins
Member At-Large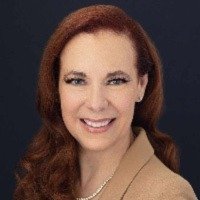 Adrienne Geis
Past President
Ms. Geis has a multi-disciplined background and experience in large telecommunication information systems design, and management as well as small business operations, accounting, and development.  She is a proven leader skilled in budget management, vendor management and outsourcing, contract management, client interaction, and strategic thinking.  Ms. Geis has served as a director of client administration systems, managing multiple software releases and technology architecture conversions for a Fortune 500 firm and managed budgets between $5 million and $10 million. Ms. Geis studied ballet, tap, and jazz as a young girl, and now dances competitively in the local ballroom community.  In addition to supporting the arts, Ms. Geis enjoys designing and decorating her own costumes, the fiber arts, reading, and watching football in her spare time. She holds a M.B.A. in Finance from St. Joseph's University, and a B.S. in Business Computer Systems Analysis from St. Vincent College, and a top secret clearance.
Interested in Serving on the Board?
BalletNova is looking for civic minded leaders who would like to serve on our Board of Directors. If you have a passion for the arts and want the opportunity to partner with other community leaders to help fulfill the mission of BalletNova, please email a cover letter and your resume to: [email protected] and include the following in the email subject line: "Last name, first name – Board Director."  Thank you for your interest! For the job description and information on how to become a candidate for board membership, contact us at [email protected].