Staff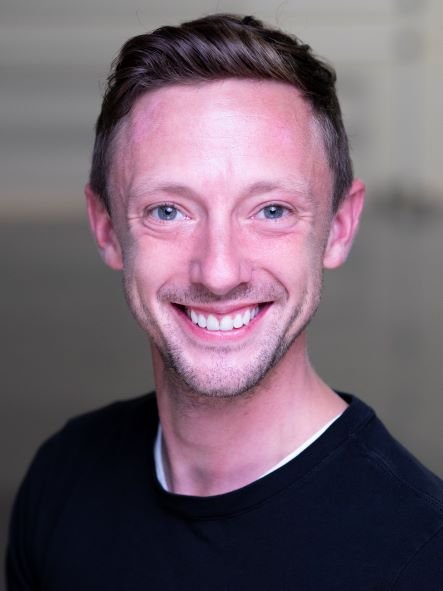 Matthew Powell, Artistic Director
Matthew Powell received his training at the School of American Ballet, and danced professionally with Pacific Northwest Ballet, Kansas City Ballet, San Francisco Opera, the international tour of West Side Story and more. As a choreographer, Powell was awarded a fellowship from the New York Choreographic Institute, an affiliate of New York City Ballet, and received a choreographic award at Regional Dance America. He has created works for Kansas City Ballet, Joffrey Ballet School, Central Pennsylvania Youth Ballet, Point Park University, Broadway Dance Center, the art exhibit 'Capturing Nureyev,' and worked as an on-set choreographer for BLOCH dancewear. Powell's ballet master credits include Royal New Zealand Ballet, Cedar Lake Contemporary Ballet, Slovak National Ballet, Oklahoma City Ballet and the television show Flesh and Bone, which aired on STARZ. His teaching credits include The Juilliard School, Central Pennsylvania Youth Ballet, Rock School for Dance Education, Ballet Hispanico, Complexions Contemporary Ballet, Paul Taylor American Modern Dance, Broadway Dance Center, Peridance, Ballet Tech, Kansas City Ballet School, Trey McIntyre Project, Matthew Bourne, Karole Armitage, Billy Elliot on Broadway, Universities of Iowa and Alabama, and more. Additionally, Powell has worked extensively as an assistant director for opera productions across the country.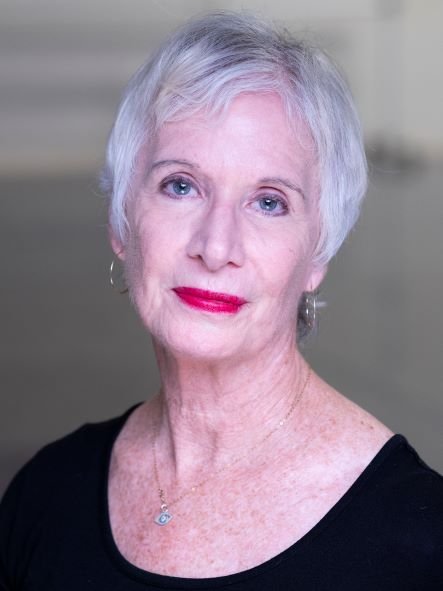 Constance Walsh, Associate Artistic Director
Constance Walsh began her training in New Jersey with Vitale Fokine. She continued her training at The French School of Ballet and with William Inglis at the New Jersey School of Performing Arts. After a summer working with Daniel Nagrin, Ms. Walsh moved to New York City to attend the Martha Graham School on full scholarship for 10 years while continuing her ballet training. Ms. Walsh danced with Martha Graham, Pearl Lang, Michael Owens and John Goodwin. In NY she started her own company Lacey/Strom. Her work was chosen by Martha Graham to be in The Young Choreographers Series in 1975. She began her teaching career in the 1980s after moving to DC to dance with Larry Ensign and in 1991 she opened her own ballet studio, ClassWorks Dance Studio, in Easton Maryland. Designing a four studio/theater space, she created a new company and performance venue, Dance Harrison Street. In 1998 Her work was honored by Gov. and Mrs. Glendening at the Governor's mansion. Later she was appointed and served for six years on the Maryland State Arts Council. After moving back to DC in 2008 She began teaching Ballet at the Metropolitan School of the Arts and BalletNova Center for Dance. She has choreographed many works for BalletNova and directs the adult program. She was promoted to Associate Artistic Director of BalletNova in 2013 and continues in that role. She enjoys teaching all ages, coaching and mentoring young dancers to become the artists of tomorrow.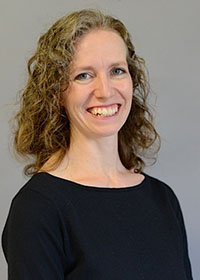 Elizabeth Spatz, Development Manager and Education Outreach Coordinator
Ms. Spatz brings a wealth of arts and administrative experience to BalletNova Center for Dance. Born and raised in the Chicago area, she began her study of dance at the Ruth Page Foundation with Larry Long and the Chicago City Ballet with Maria Tallchief. Upon graduating from Columbia College Chicago where she studied both arts management and dance, she relocated to New York City where she danced with Dura Mater, Joanna Mendl Shaw and Randy James Dance Works (RJDW). As a founding member of RJDW Ms. Spatz performed with the company for nine years, eventually assuming the administrative roles of development assistant, rehearsal director and associate director.  As an educator, she has taught nationally and internationally at festivals, colleges and universities including George Mason University, Roger Williams University, and Northern Virginia Community College. Elizabeth completed her M.F.A. at the University of Washington in Seattle.
Carmita Signes, Registrar
Ms. Signes joins BalletNova after thirty years as a government contractor providing support in the public health arena. In this role, she was responsible for database programming and survey design, as well as data analysis, technical training, accessibility remediation, and meeting support. Prior to joining the BalletNova team, Ms. Signes had been volunteering part-time at the front desk since 2017, when her daughter began her training at BalletNova.
As Registrar, Ms. Signes is responsible for registrations and payments, front desk management, box office management, and assisting with special events. She holds a SB in Cognitive Science from the Massachusetts Institute of Technology.
Hassan Sultan, Finance Manager
Hassan Sultan, CPA in Finance and Accounting provides financial services to BalletNova. Mr. Sultan and his staff at Reckenen provide regular accounting, tax, payroll, audit and budgetary services. For more information about accounting and financial services with Reckenen, visit http://reckenen.com.