Nutcracker 2023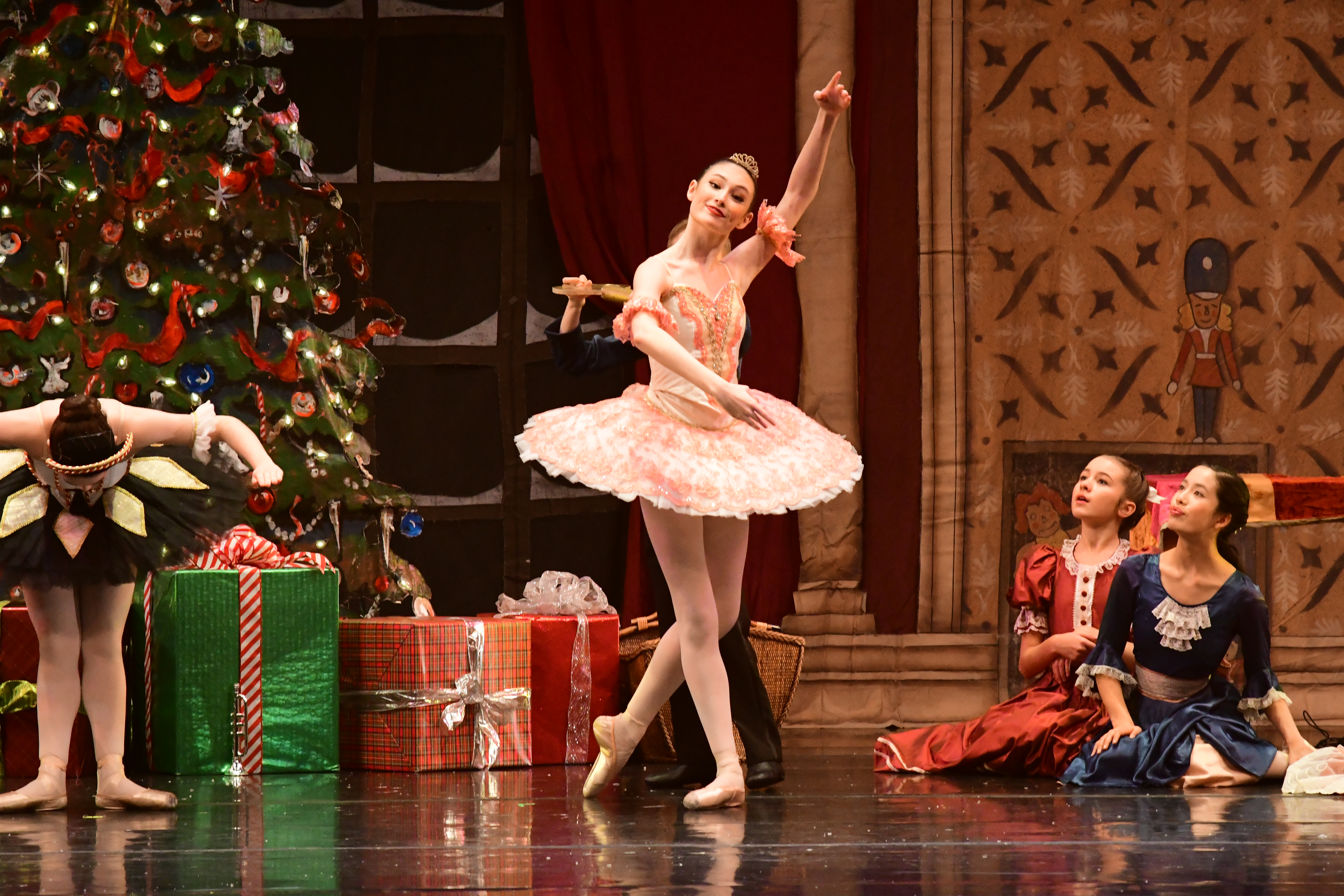 BalletNova's Nutcracker has become a holiday tradition with thousands of families. A professional production that includes children, it is a great way to be introduced to ballet and live theater for the first time.
Kenmore Middle School
200 S Carlin Springs Rd, Arlington, VA 22204

Thursday, Dec-7 at 7:00 pm
Friday, Dec-8 at 7:00 pm
Saturday, Dec-9 at 1:00 pm and 5:00 pm
Sunday, Dec-10 at 1:00 pm and 5:00 pm
Nutcracker Behind the Scenes Educational Program
This interactive program is geared for children under 12 years and is held at the theater prior to the weekend matinees. Children are invited to watch our dancers participate in class and in an onstage rehearsal.
Girl Scouts can use this program towards earning their Nutcracker Patch in December.*
Program includes:
Learning about dance and theatre production, ballet steps, and ballet terminology
Watch a real class onstage and rehearsal
Meet the dancers
See pointe shoes and costumes close up
Ask questions about dancing and the theatrical process
Earn your Nutcracker Patch!*
Saturday, Dec 9 at 11:30 am
Sunday, Dec 10 at 11:30 am
(A full-length Nutcracker performance follows each program, but is not included in the progam fee. Tickets must be purchased separately.)
$12 per person
* BalletNova does not administer or present the Nutcracker Patch. Please see your Scout Leader for patch requirements.
Presale tickets for BalletNova students participating in the Nutcracker will go on sale October 1. Tickets for the general public will go on sale October 8.
Upcoming Showings
No upcoming showings are open for ticket purchase yet! Check back later.